<![if !vml]>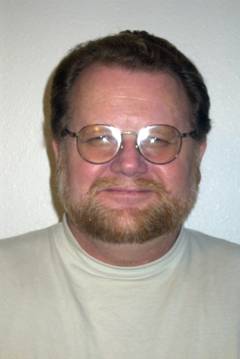 <![endif]>
Marquis Harding
Managing multimillion-dollar budgets and multi-disciplined staffs, Marquis has over eighteen years on software development, Quality Assurance, and testing. He has performed applications development for telephony engineering, software, and financial industries, and is an international speaker on QA processes and technologies. Marquis is also a member of the British Computer Society SIG setting the standards for performance testing in Europe.
His experience includes over 6 years at Microsoft as the Sr. QA manager for their Sales, Marketing and Production Support Systems, and integration efforts of major commercial software systems.  Later, he became the test manager for WindowsUpdate.com; the largest download site in the world with over 1.3 million downloads per day. Under Marquis' direction, WindowsUpdate.com performed flawlessly, delivering 24x7 reliability with zero downtime. He directed the largest QA team within IT at Microsoft, while communicating and coordinating in a cross-functional team environment across multiple business units.
Prior to Microsoft, Marquis was at Charles Schwab. He managed the Business Systems Testing Group, supporting mission-critical applications in a complex environment of Unix, NT, Windows, and legacy systems.
Marquis started in testing at Pacific Bell, and became the computer System Manager for Information and Analysis. He developed systems and Quality Assurance processes for critical management systems. These systems supported the Chief Financial Officer in revenue, audit, and information systems.
Ed Bryce
Ed has over twenty-one years of experience in software development, Quality Assurance, and testing in a variety of industries including manufacturing, software applications, engineering design, and systems integration. With seven years at Microsoft, Ed has been responsible for multiple-project test labs, data warehousing testing, web and traditional client-server based internal applications, localization testing, and meeting ISO 9000 requirements for European clients of Microsoft Consulting Services. Ed managed large cross-functional teams across multiple business units and was responsible for multi-million dollar budgets.
Prior to Microsoft, Ed worked at the Aldus Corporation (now Adobe) managing the testing effort for the PageMaker desktop publishing application. Ed also has experience at Deloitte and Touché working on a multi-year software integration project for The Boeing Company, where he was the Quality Assurance manager over the multi-company team.
In addition to traditional software development projects, Ed also designed, developed, tested, and implemented aerospace manufacturing systems for a major missile manufacturing company.